Edgyn will use XpertEye to conduct factory acceptance tests
The current pandemic has changed the way we work.
It has been a great lesson in adaptability for all of us. To continue offering high-quality installation and support services to our clients, EDGYN has invested in XpertEye Smart Glasses.
XpertEye Smart Glasses
Due to travel restrictions imposed by the COVID-19 pandemic, EDGYN customers are finding it increasingly difficult to conduct their factory acceptance tests, prior to delivery and deployment of the solution.
Thanks to XpertEye Advanced and remote support, EDGYN can now perform these tests live with its customers, and immediately make changes when necessary. EDGYN can guarantee that the quality criteria set by the customer and defined by the technical specifications are checked and validated.
Now, when the EDGYN solution arrives at the customer's site, it can be installed and put into production easily and quickly, without any malfunction that would have required intervention and therefore additional resources, travel and costs.
XpertEye Smart Glasses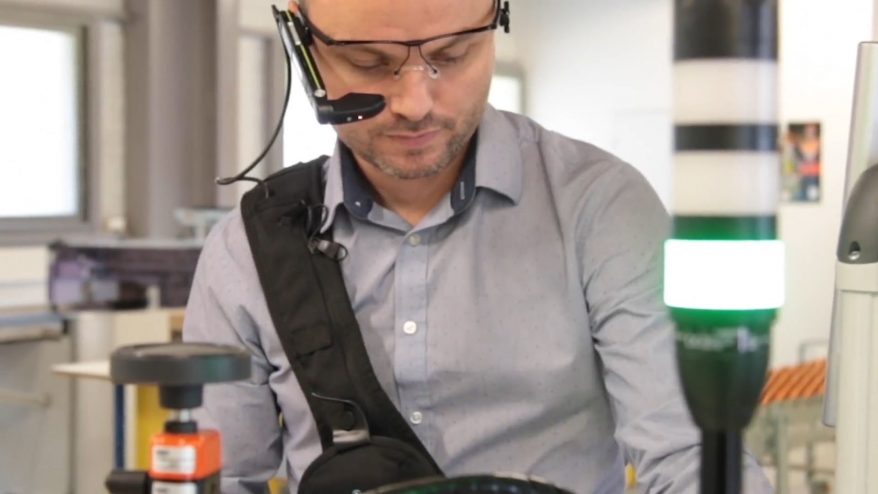 EDGYN relies on XpertEye technology to remotely perform factory acceptance testing and site audits.