Security features
We provide proven and high security features against counterfeiting
We design brand protection solutions tailored to your needs, based on our portfolio of visible and hidden security features.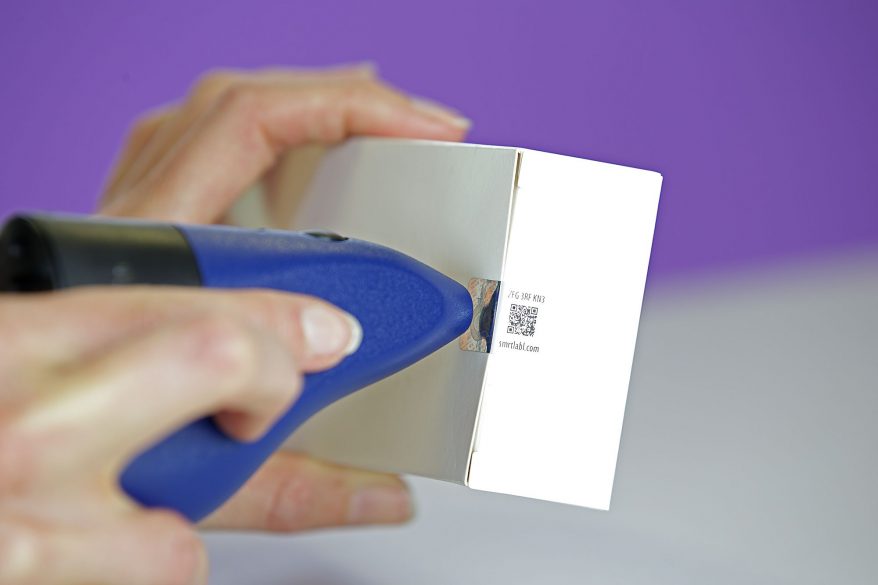 Our strengths
High security

Exclusive authentication solutions, high security combined with flexible implementation.

A broad range of multi-levels security features

Used to design an anti-counterfeiting solution tailored to the needs of your brand.

Expert teams

Backgrounds in the banknote security business, providing exceptional support in designing and deploying robust cutting-edge solutions.
Our portfolio of security markers and features
SpotTag®: the ultra-high security taggant

TagSpheres, the secret in-mass additive to prove components origins

Visible and semi-visible security features

GhostTag® : hidden marking
SpotTag® , the ultra-high security taggant
SpotTag® is a chemical marker that can be detected in a flash, using a proprietary portable scanner device. Achieving an extremely high level of security, it is an infallible technology for detecting counterfeit goods.
SpotTag® can be printed on your product or its packaging – labels or cartons – with all types of printing technologies.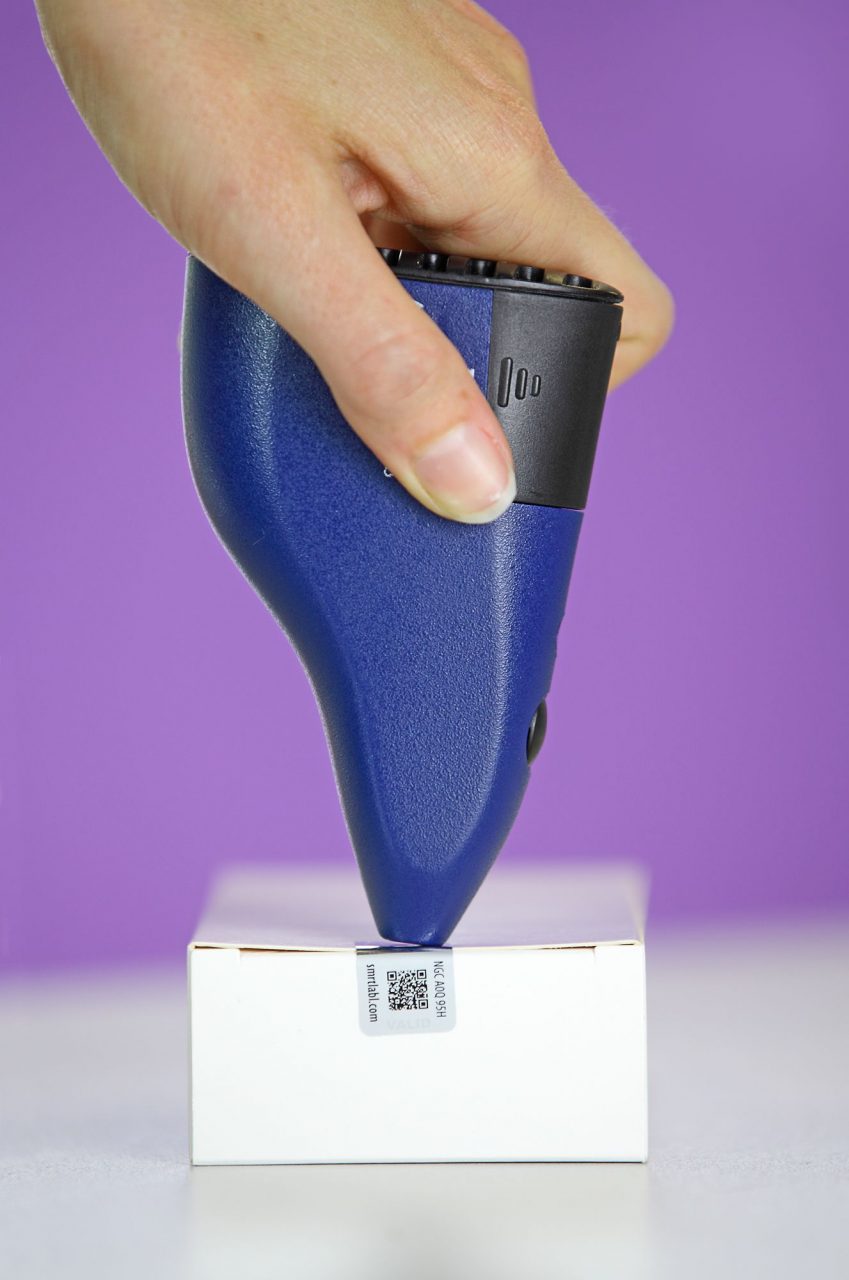 SpotTag®: Features & Benefits
Ultra high security

SpotTag® is a non reproducible brand protection technology. In it's 15 years of existence, this anti-counterfeiting solution has never been forged. It is undetectable to the consumers' or counterfeiters' naked eyes under daylight, UV & IR light. It only works with a dedicated proprietary reader device.

Instant in-field authentication

The authentication of your goods and products can be confirmed in-field instantaneously with an easy to use handheld reader.

High printing compatibility

SpotTag® can be easily and seamlessly incorporated in standard commercial inks. This brand protection solution is compatible with offset, flexography, gravure, silk screen printing, inkjet (TIJ, CIJ) & HP Indigo.

Proven solution with strong track record

More than 3 billions protected
TagSpheres, the secret in-mass additive to prove components origins
TagSpheres is an invisible anti-counterfeiting solution to be embedded into the material of your products and particularly adapted to polymers, technical coatings and active ingredients.
It allows to prove without ambiguity that a product or component is a genuine one and supports you in eliminating illegitimate quality claims. Failures or premature breakages will no longer be attributed to your product in case of doubts about components origins or on the correct dosage of an ingredient.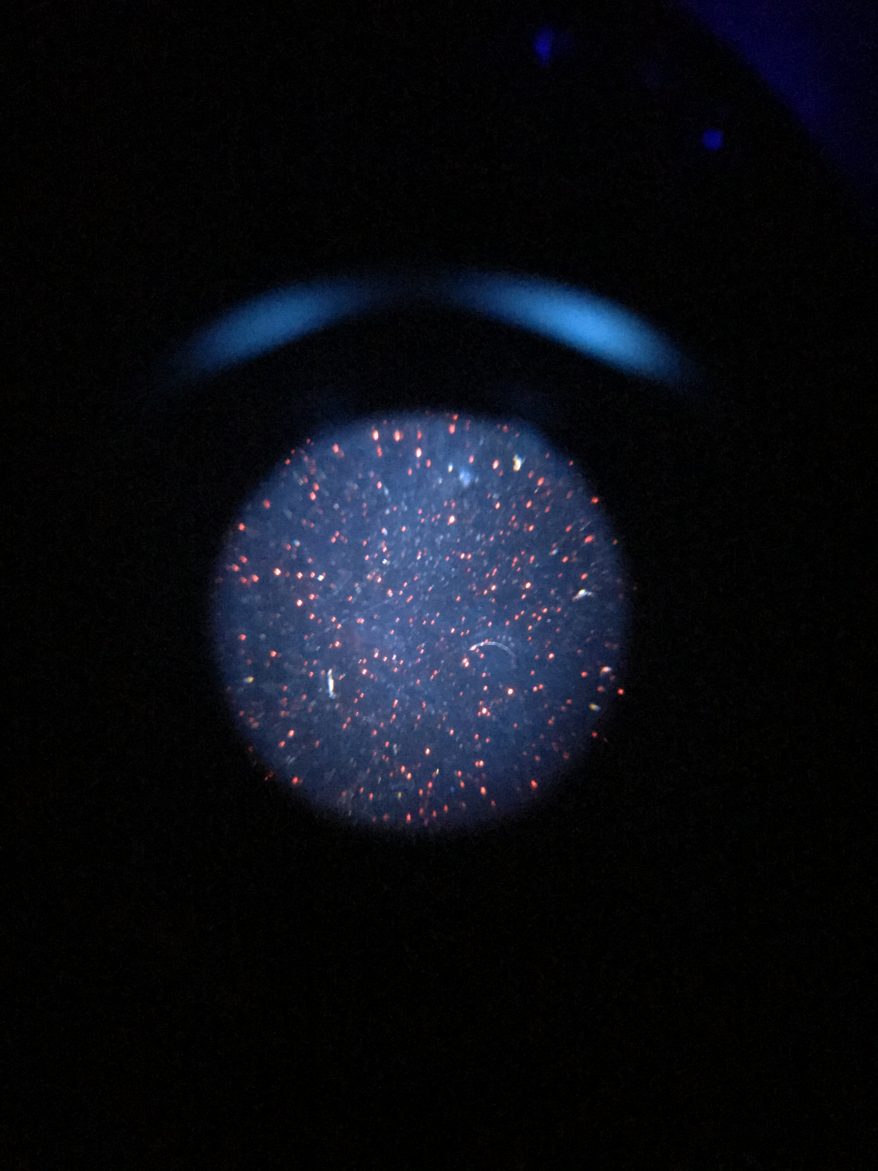 TagSpheres: Features & Benefits
Invisible and unobtrusive, embedded security

TagSpheres are incorporated in extremely low concentration into the material, with no impact on its properties.

This brand protection solution is undetectable to the user's naked eye under daylight, UV & IR lights.

Highly resistant

This anti-counterfeiting solution is highly resistant to industrial processes, intense heat and chemical products and stable over time.

Easy to implement

TagSpheres can be delivered in powder, masterbatches or tailor made concentrate. We partner with you to find you the right solution to create no impact on your manufacturing chain.

Easy to check in the field

TagsSpheres provides instantaneous authentication and detection of counterfeit with a dedicated handheld reader.
Visible and semi-visible security features
Bi-metallic strip: high-tech visual security

The bi-metallic foil developed by Edgyn is a holographic strip with two different metals, aluminium and copper. Its authentication is easy, providing a strong visual security identity for your product and a secure protection for your brand.

Optically-variable effects

We have developed various optically variable solutions affording visual security for your goods and products:

1. ColorChange Strip, laminated on seal labels.

2. Colour changing inks, printed using screen-printing or photogravure.

These high-level solutions provide optical effects similar to those used on banknotes.

Luminescent solutions

We offer a wide range of luminescent security components, mostly revealed using a Wood's lamp.

Fluoforms

Fluoforms are original security elements for security papers.

They consist of small pieces of paper, of a given millimetre shape, with a personalised fluorescent print registered on them.

Available in various shapes with a custom printed design, they are tailor-made security elements that are particularly easy to recognise and check.

In addition, they can embed covert security features.
GhostTag® : hidden marking
GhostTag® is an anti-counterfeiting and anti-grey market printing solution that is invisible to the user's naked eye, impossible to detect using UV and easy to implement.
Hidden marks can be applied using various conventional and digital printing processes, including a handheld digital printing device.
The hidden marking can only be revealed using a dedicated reader.
GhostTag® can be used by your brand to fight against counterfeiting and grey markets of your products and goods.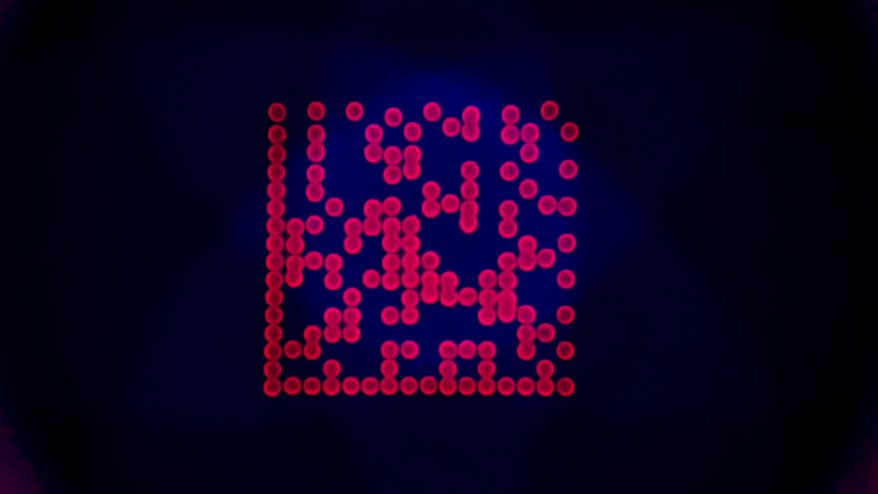 Learn more