Who we are
We have been working for more than 20 years in the protection of brands and products, fighting illicit trade, securing brands and governements revenues and protecting consumers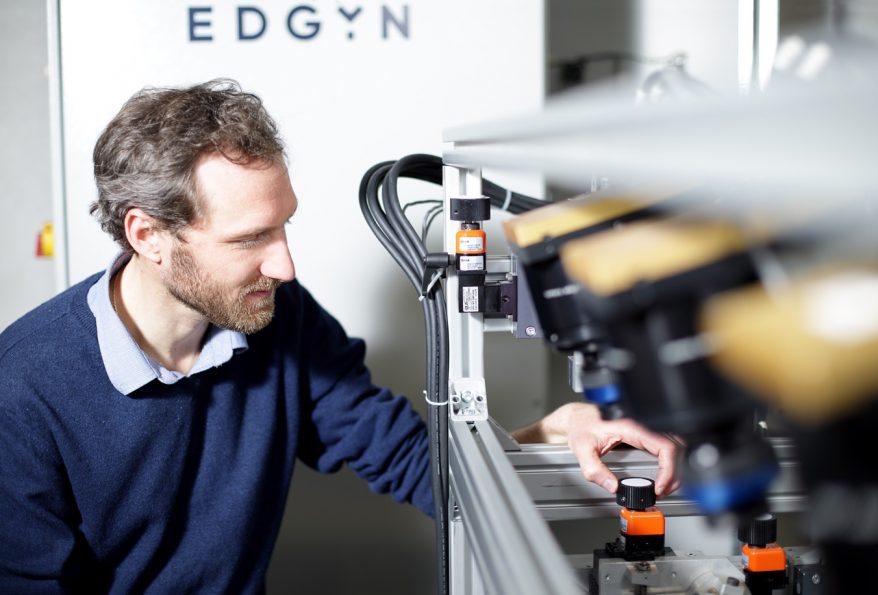 Arjo Solutions becomes EDGYN
Arjo Solutions journey started in the 2000s as the brand protection division of the leading banknote manufacturer Arjowiggins Security. We expanded our services into digital authentication solutions through the acquisition in 2012 of a technology start-up, Signoptic.
Arjo Solutions have built on the expertise of his team in physical security elements and in digital solutions to develop highly secure, innovative brand protection solutionsto support brands and governements in fighting against illicit trade and in bringing trust to their customers.
5 years after we left Arjowiggins Security to join Impala, after we pushed our boundaries in developing innovative digital solutions across various key industries, we thought it was time to get a new name.
This new name is EDGYN.
From Aegis, the mythological shield and symbol of protection, that carries and forms our core mission of protecting brands, their products and their customers, as well as governments and their citizens, against illicit trade and counterfeiting. To provide more safety, integrity and trust in the products we all use.
A name that underlines our commitment to innovation, in developing cutting edge brand protection solutions in the fight against illicit trade..
A name that marks the increasing art of digitalization of our activities, with digital authentication, traceability and connected products representing a growing share of our business and R&D investment. A turn we have taken while remaining true to our legacy of security printing and continuing investment in physical security features.
Our mission
Our mission is to develop and deploy innovative, scalable and secured brand protection solutions to support our clients in fighting against illicit trade, in improving transparency, integrity and trust in their supply chain and products and protecting their customers against counterfeiting.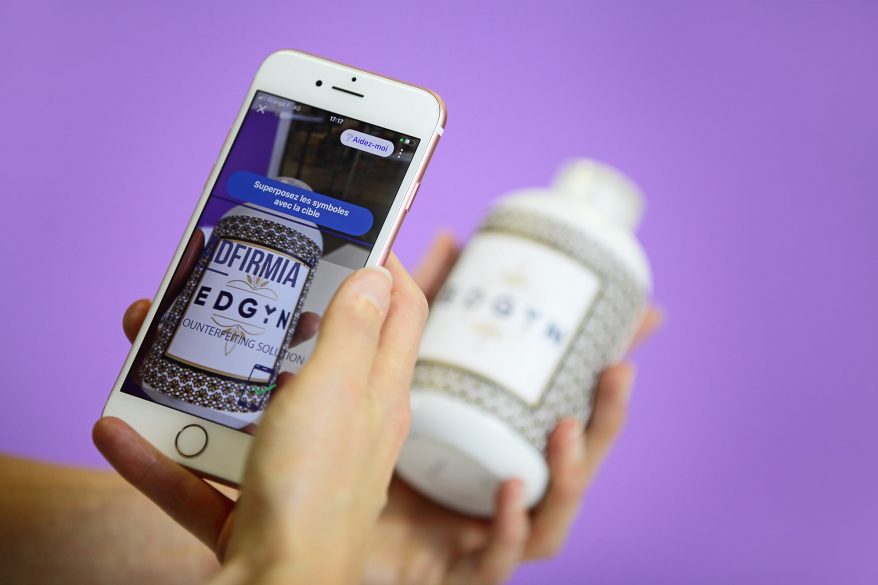 Who we are
More than 20 years of expertise in brand protection solutions.
We have been working in brand protection since 2000, first as a subsidiary of leading banknote manufacturer Arjowiggins Security. We are now a subsidiary of Impala, a French industrial group that invests over the long term into structurally promising growth sectors.
Protecting leading international brands and governments
Our solutions are used by major international companies in various industries: pharmaceuticals, perfume & cosmetics, spirits, agrochemicals… We also provide solutions for governmental law enforcement, by securing ID documents, tax collection and monetary assets.
From physical security features to digital brand protection platforms
A former subsidiary of one of the leading banknote manufacturers, we provide a wide range of highly secure and proven security elements that we have been continuously strengthenning: innovative holograms, superior tamper evident substrates and one of the most secure and convenient security inks.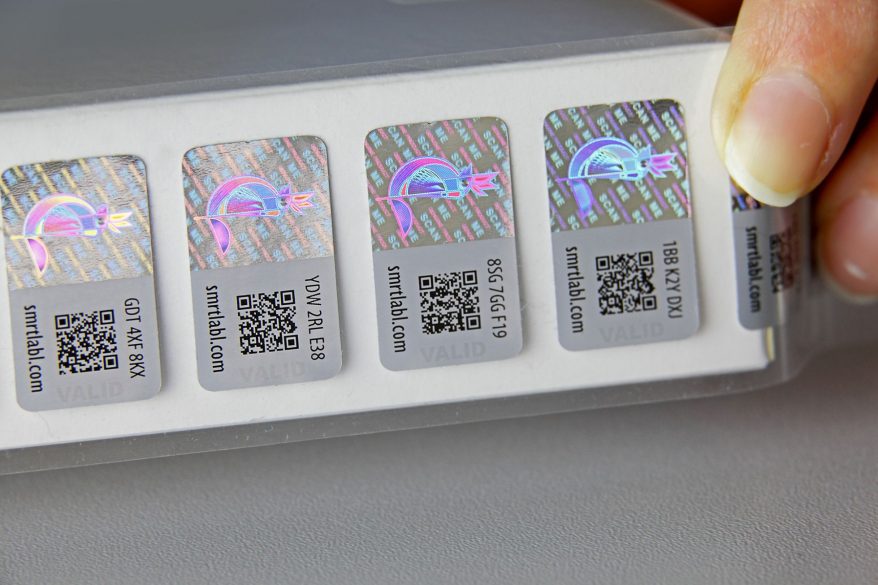 Following the acquisition of Signoptic in 2012, we have been developing and deploying the most advanced solutions in digital authentication, based on our unique expertise and proprietary technology in digital fingerprint and product biometry. Our digital fingerprint solution, Signoptic®, was first industrialized in 2008. We have continuously invested and invented to keep it at the forefront in the fight against illicit trade, applying it to new products and releasing in 2019 an smartphone version of the solution, Adfirmia™.
Building on our own software and industrialization capabilities and leveraging the synergies with our sister company Inexto, we have enriched our portfolio of anti-illicit trade solutions to offer to our customers a complete brand protection solution platform covering product authentication, traceability, data analytics and connected products.
A turnkey provider of brand protection solutions
We have built a great team with expertise and capabilities in all the fields needed to develop and deliver our brand protection solutions: chemical engineering, optical engineering, software development, industrialisation, project management and customer service. Based on their strong platform of talents, we support our customers in designing, deploying, and operating our solutions as a single face, turnkey provider.
Our values
Long term partnership with our customers

We partner with and advise our customers to design brand protection solutions that fit the user needs. We work with them to continuously improve our solutions and provide value over the long term. The average duration of our relationships with customers is 10 years.

Innovation at our core

Arjo Solutions' places innovation at the core of its activity. We have been constantly investing in developing new solutions, looking for higher security, easier implementation and new features better support our customers.

Openness and trust

We build our relationships on trust and openness. While we always try to push our limits, we also say when we think we can not match the requirements of our customers or where we reach technological limits.

Our people' talents

The quality of our brand protection solutions tion depends on the talents of our people. We do our best to nurture them, provide them with new challenges so they can provide and deliver their best to our customers. We have built a team with a high level of expertise and more than 10 years average experience in our business.
Our team
Our team, comprised of experienced and passionate engineers, software developers, project managers, and customer service has implemented our solutions for leading international companies across their global manufacturing and distribution footprint.