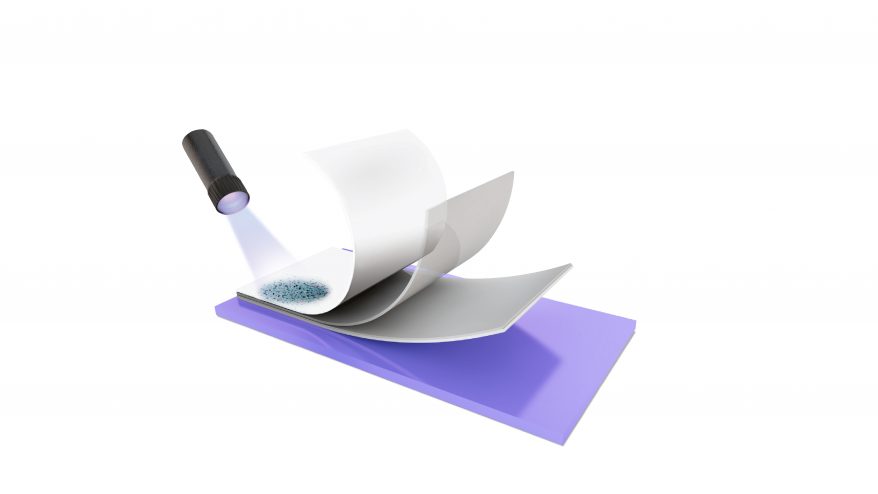 STES® : Secured Tamper Evident Substrate, a synthetic security substrate, combining superior tamper evidence, resistance.
STES®  is an ultra-destructive synthetic security multi-layer substrate method designed by EDGYN.
STES adhesive label or sheet self-destructs if a user attempts to peel it off the surface, providing a highly effective tamper evident adhesive seal.
The integrated security features, visible under UV light, provide a secure authentication of the label, and therefore confirm the authenticity of the product.
The secured substrate's layered structure provides high level tamper evidence and rapid and indisputable authentication.
STES® has unique tamper evident properties thanks to its Expanded polyethylene structure and its versatile performant layer of adhesive.
STES® has a highly performant printable secure layer embedding a combination of invisible fluorescent fibers and particles.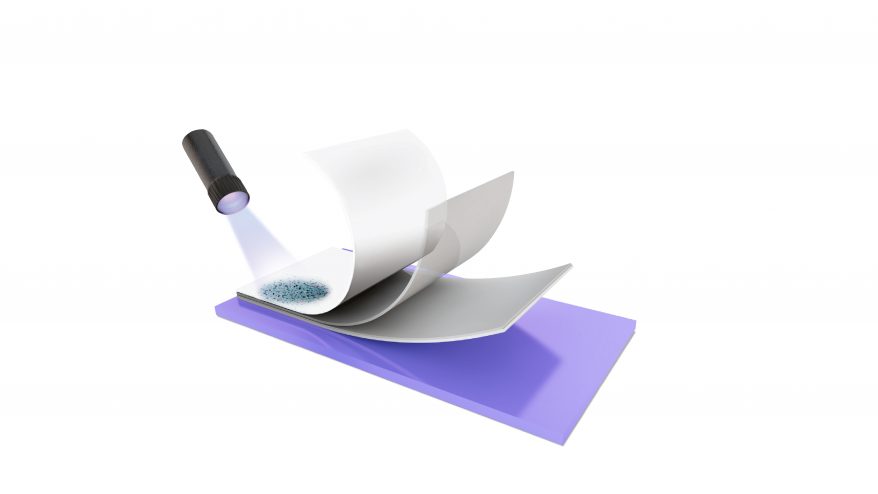 Features & benefits of STES® tamper evident substrate
Highly effective tamper evidence

Thanks to its expanded polyethylene structure and its versatile performant layer of adhesive.

Excellent printing characteristics

Compatible with a number of major systems and technologies: offset, flexography, heliogravure, intaglio, thermal transfer, HP Indigo; cold-fusion laser, ...

High resistance

Our tamper evident substrate is highly resistant to water, oil, chemical substances, UV light, temperatures of +/-60°C and is tear resistant.

Easy to convert

Our tamper evident substrate is easily die-cut, can be fed in any direction, is compatible with all known traditional adhesives and provides excellent dimensional stability. Our amper evident substrates are available in reel and sheet.

UV features visible under 365 nm
Applications
Sealant label for data and brand protection

- Pharma
- Animal health
- Medical devices
- Spirits

Governmental applications

- Tax stamps
- Visas and ID documents
Learn more