Serialization & traceability
We provide end-to-end track and trace solutions with hardware and software solutions for serialization, aggregation and tracking system from L1 to L4, powered by the software of our sister company Inexto.
Our serialization and traceability solutions enables the end-to-end traceability of your products from production and packaging to market distribution, providing full transparency on your product flows, sales and inventories.
We partner with you to design serialization and traceability solutions adapted to your international operations, providing flexibility and relevance in equipment integration and configurable software solutions.
Unlock the benefits of end-to-end traceability
Fight against product diversion

Detect product diversion of your products and goods. Identify the illegal, unauthorized activities of distributors and retailers. Product diversion security technology

Data to optimize your supply chain

Get full, real time visibility on the delivery of each product across the supply chain. Get data to optimize your product flows and inventories. Identify aging products and inventories. Optimize products recalls.

Transparency on the origin of your products

Provide transparency on your products and their origin to your customers, that will build trust

Comply with regulation

Compliance with traceability regulations on your products across the world.
Our serialization & traceability solutions
We provide a comprehensive solution with Equipment and Software solutions covering all 4 levels: L1 / L2 (lines), L3 (Site) and L4 (Entreprise). ​
We deliver a one-vendor solution, including integration and installation, on your lines and a 24x7 global support.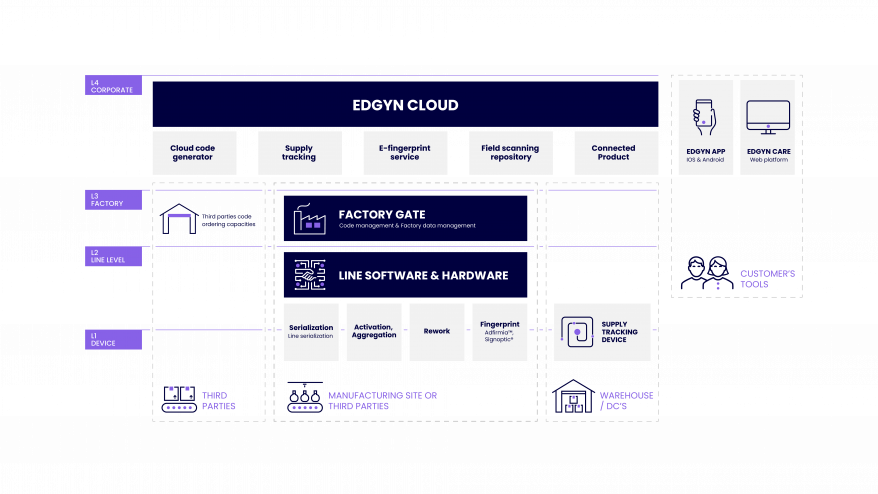 Integrated Brand Protection and Customer Interaction Solution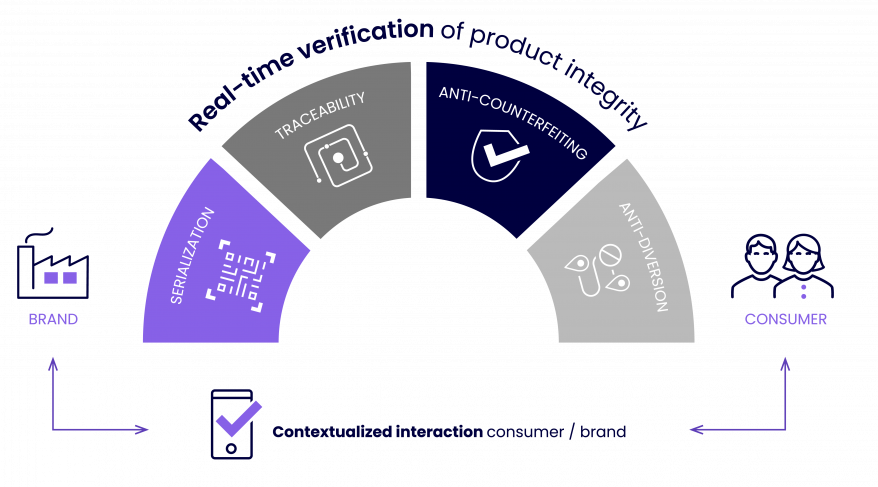 Go beyond serialization and traceability.
Our serialization and traceability solutions and services can be integrated with our authentication solutions such as digital fingerprint, with our Brand Protection Analytics Platform and with our Customer interaction solution to build the most advanced and comprehensive solution for supply chain security and transparency.
Proven and widely implemented software solutions
1000

manufacturing lines equipped with our solutions

100

factories equipped

100

billions items tracked each year
Learn more about the serialization and traceability solutions and track and trace software solutions of our sister company Inexto.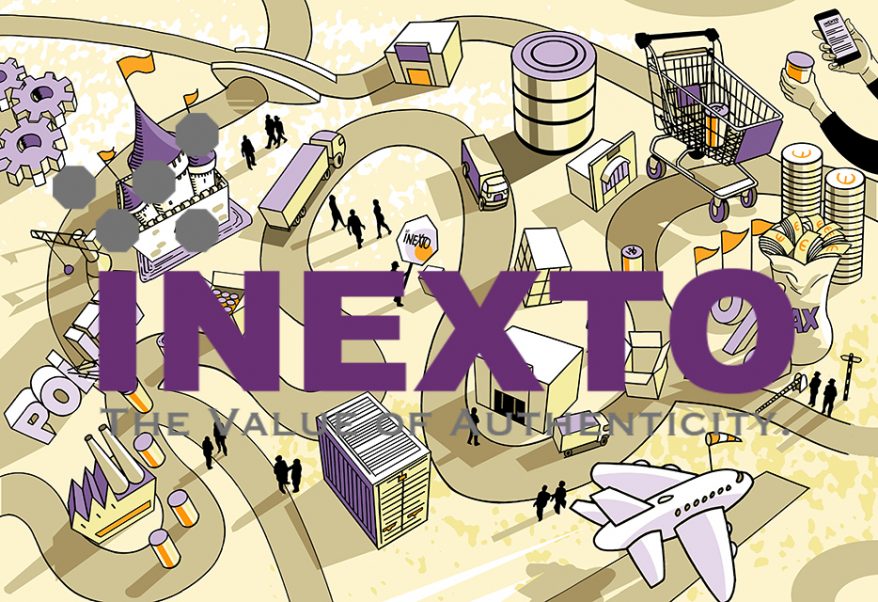 Why partnering with us
We provide state-of-the-art track and trace serialization and traceability solutions deployed on more than 1000 high speed lines.
Ability to provide an all-in-one technology solutions combining serialization, aggregation, traceability and authentication, consumer interaction.
Demonstrated experience in deploying global international large-scale systems and in interfacing with complex IT systems.
Experienced 24X7 global customer support.
Contact us
Contact us to learn more about our product diversion, track and trace, serialization and traceability solutions.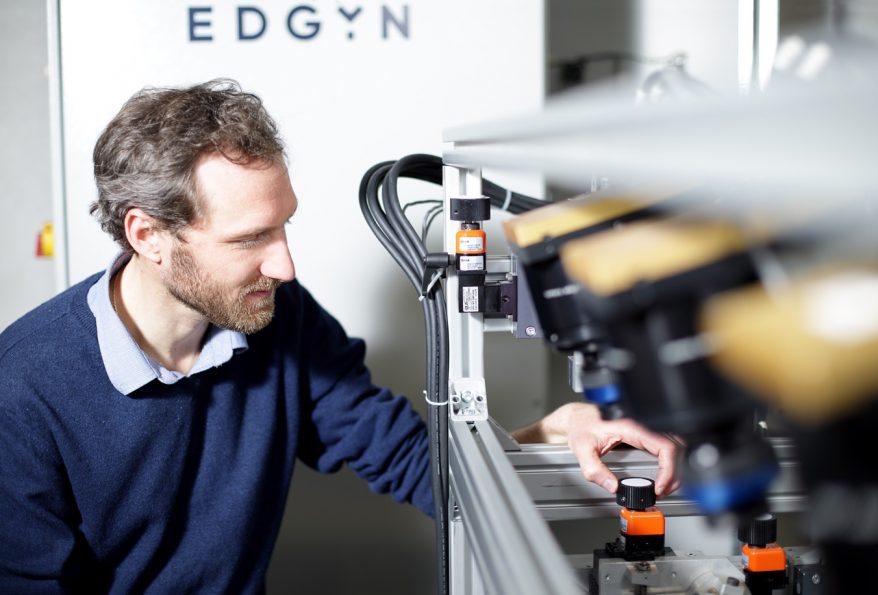 Learn more