Digital fingerprint. SIGNOPTIC® and ADFIRMIA™
The ultimate protection against counterfeiting and product diversion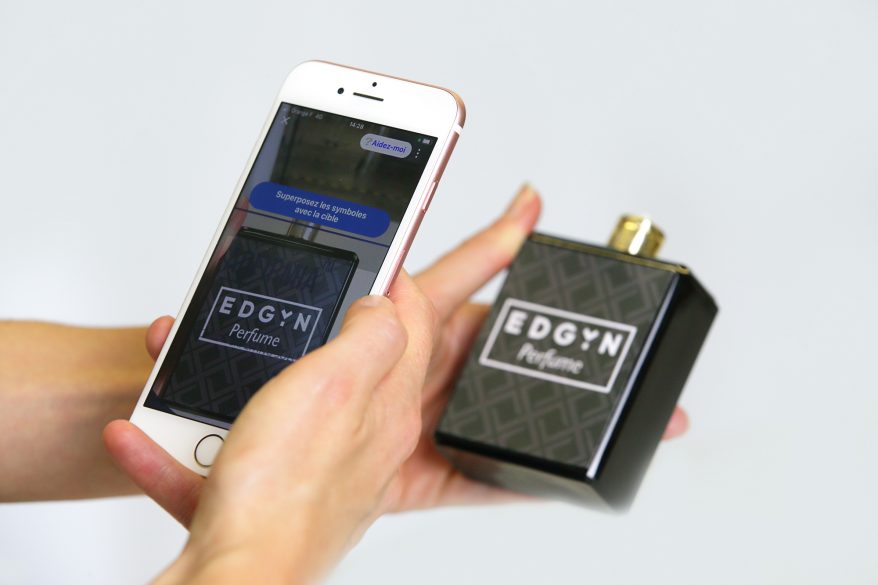 Brands are facing the growing security problem of both counterfeit products and grey or parallel markets which allows resellers to escape regulatory and tax restrictions by selling  products outside their authorized distribution channels. Such diversion of products out of their standard distribution channel is accompanied by the removal of the traceability code of the product, making the brand unable to determine the origin and legality of a product.
Our digital fingerprint solutions also called product biometry solutions Adfirmia™ and Signoptic® allow the user to unitarily authentify a product by ensuring the biometric identification of counterfeited and diverted products
Digital fingerprint principle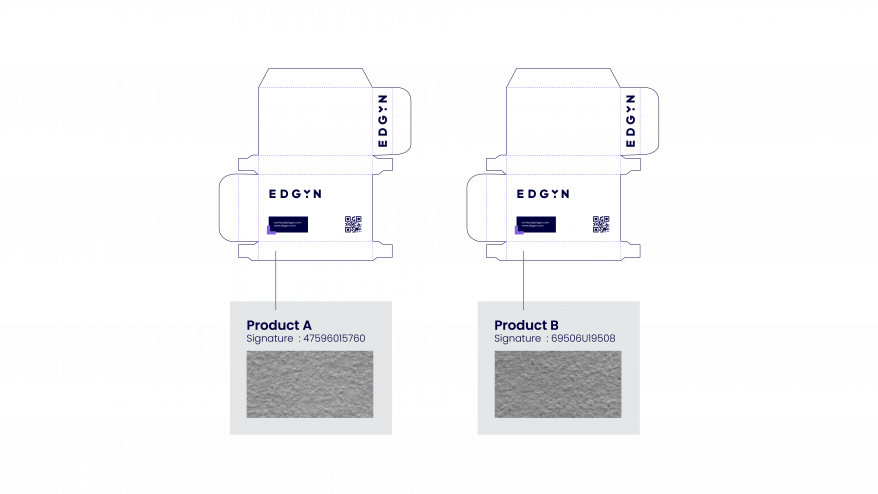 How it works.
Our patented digital fingerprint solution technology extracts a unique digital signature based on the visible hazards of the product. No need to add any security element, the product authentication solution is invisible and undetectable: the product is its own security.
How to use it.
To fight against product diversion, our digital fingerprint solution can be used as a second layer to secure a traceability system or directly as an anti-grey market solution. The digital fingerprinting signature can provide smart and secured access to product authentication and traceability data: serialized number, batch number, destination market and all traceability events. Even if the traceability code has been deleted or copied, the brand can recover all traceability information, identify diverted products and the point of diversion.
As secure as a covert feature, as connected as a QR Code
High security. Smartphone authentication. All scans reported in real time in EDGYN CARE, our Brand Protection Analytics platform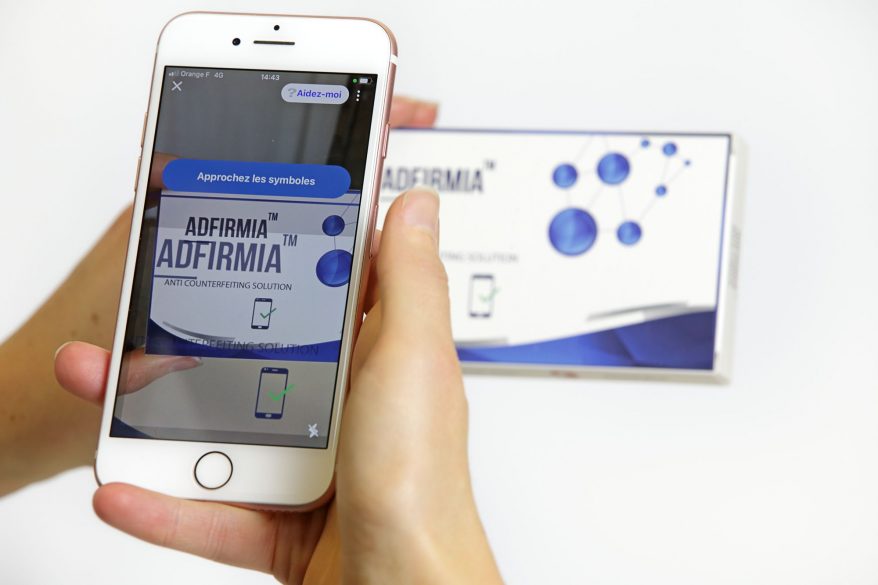 Features
Unitary authentication

Anti-counterfeiting and anti-product diversion solution

Product authentication with a smartphone

Real time collection of verification data

Scan results reported in EDGYN CARE, our brand protection platform
Real time view on product verification.
Real time alerts

Non additive and invisible

Nothing is added or printed to the product

Impossible to copy

The product is its own security
Digital fingerprint your products
Our digital fingerprint solutions, Adfirmia™ and Signoptic® can be integrated on your packaging, cartons, labels, blisters or directly on your primary products. Our application cases cover today bottles, caps, electrical appliances, metallic spare parts, leather products and precious metals.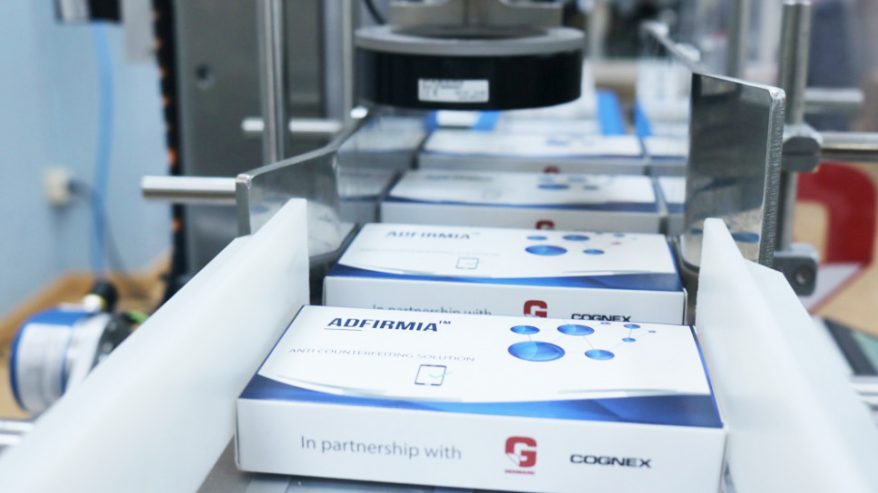 Key figures
+ 100

brands protected

2 billion

products protected

+ 100

coding systems deployed worldwide
2006

Developed since

2008

Industrialized since

20

Patent families
Focus
Adfirmia™, authenticate your product with a smartphone
ADFIRMIA™ is a digital, smartphone based product authentication solution, providing anyone: brands, authorities, security agencies and consumers with a simple method to confirm a product is genuine and to identify diverted products.
ADFIRMIA™ provides, in a few seconds, a simple and non-interpretable result on the authenticity of a product, and access to its traceability data by scanning the product with a smartphone.
ADFIRMIA™ offers the opportunity for a brand to implement decentralized verification of its products and to enable its final users\consumers to verify their products identity, making them active players in the fight against illicit trade, building trust in the brand and providing opportunity for direct consumer engagement.
Contact us
Contact us to learn more about how our digital fingerprint solution services can strengthen your brand protection strategy.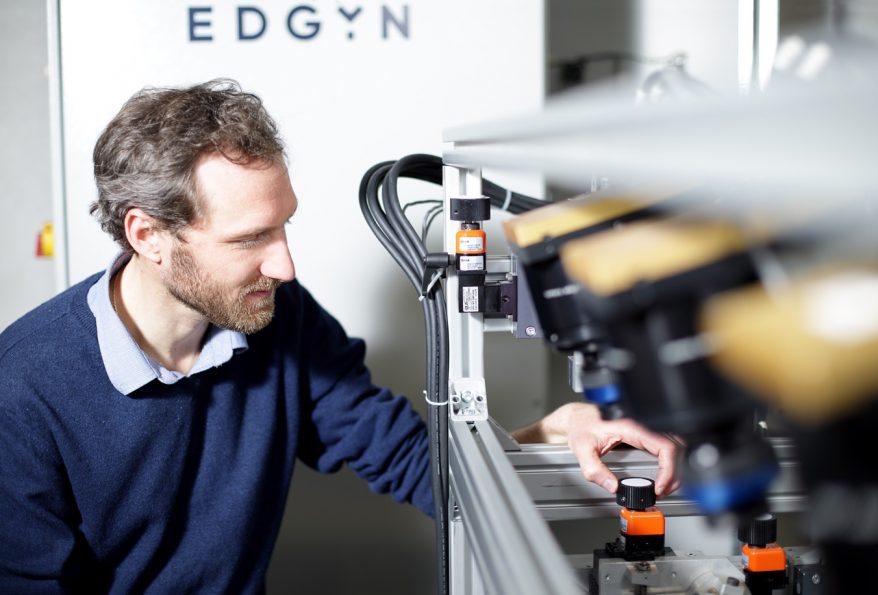 Learn more